16 Inch Wheels for Mercedes 108-109's
All 1968 - 1970 300 SEL 6.3 cars came with 14 inch steel wheels as standard. A lot of 109 and 116 drivers with M-100 engines are looking to upgrade to 15 or 16 inch rims because the tires are superior in handling and load carrying in the 15 and 16 inch sizes. The biggest problem is the offset (ET) that is the relationship between wider wheels and the rims. Basically lower ET numbers move the rim and tire away from the brake and inner fender area. Most newer Mercedes Benz 16 inch rims have very high ET's between 37 and 51 mm. These won't even come to fitting as the rim will hit the shocks and inner fender area. The 1968-1971 300 SEL 6.3 needs ET's between 11 and 27. The earlier 6.3 from 68-69 had ventilated rear discs, 70 and later had solid rear discs. The later cars have much less of a problem that the earlier cars, because the ATE rear calipers from the 68-69 cars have a peak that interfers with rims.

Photo of my ATE rear calipers, notice the peak.
Wheels have been fitted onto the earlier 6.3's by grinding away 2-3 mm from the peak in the calipers. I have wheels on the outside ET range at 27mm. So instead of grinding on the calipers, I am using a high quality HUB-Centric spacer in 10 mm size. This spacer effectively makes the rear offset (ET) at 17 mm, pushing the rear rims 10 mm (just under 1/2 inch) away from the rear hub and more importantly away from the caliper.

Photo of Bekker's hub centric 10 mm spacer.
16 inch HRE 27mm ET These are the rims I am putting on my 6.3!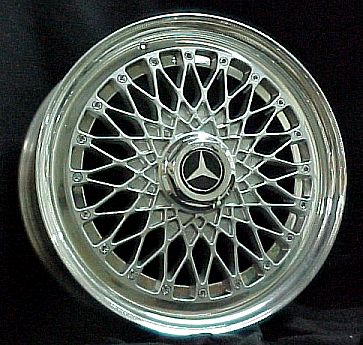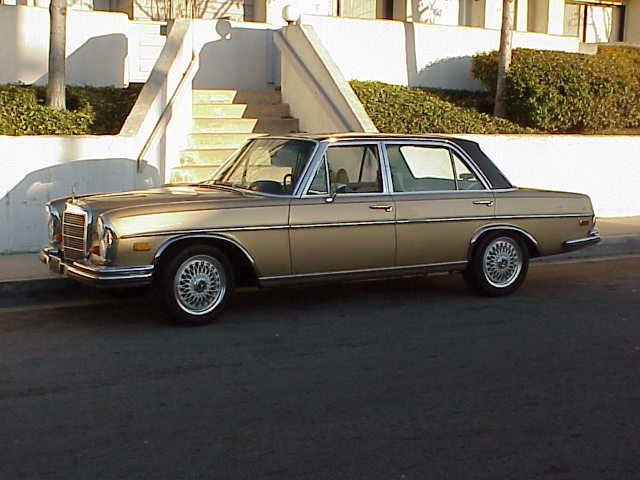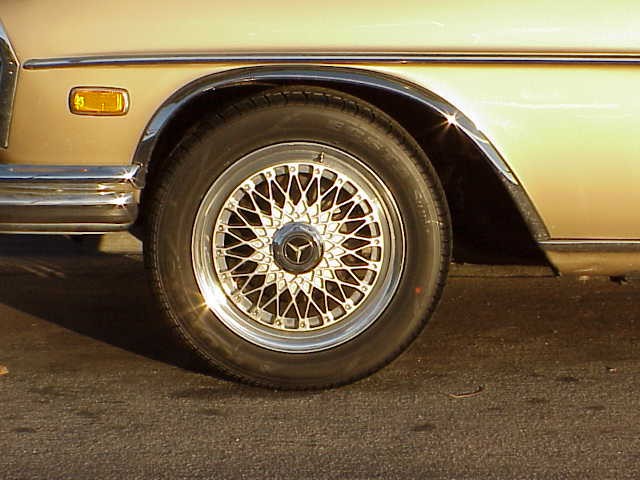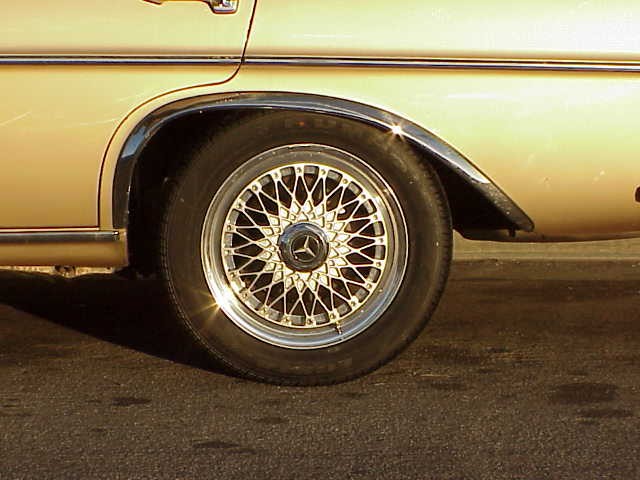 ---