About our Pool
Urho Saari Swim Stadium
Phone Number: (310) 322-1677 ( office phone, answered after many rings)
Head Coach : Mrs.Diane Granner-Gallas
Pool Address: 219 Mariposa Street , El Segundo CA 90245
El Segundo Masters trains year-round at Urho Sarri Swim Stadium, owned and operated by The City of El Segundo. The Saari Stadium is the host of many local and regional USS and high school swim meets and is the home pool for El Segundo High School. El Segundo Masters rents pool time from the city.
Completed in 1941, the facility offers an 25 yard course (eight lanes). Depth ranges from 3 feet 6 inches to 9 feet 6 inches under the two 1-meter and one 3-meter diving boards. Water temperature is maintained at levels suitable for competition and workouts. Wide lanes, deep water, anti-turbulent lane ropes, overflow gutters, and a Colorado electronic timing system make this a "fast" pool for racing. The facility also has two grandstands for viewing competition. Locker rooms with showers are adjacent to the pool area. Parking is plentiful and convenient, next to the pool, on Mariposa Street and across from the Library.

---
---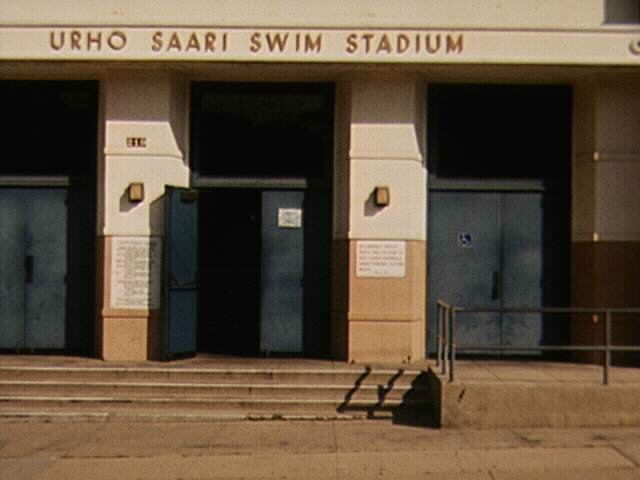 ---
---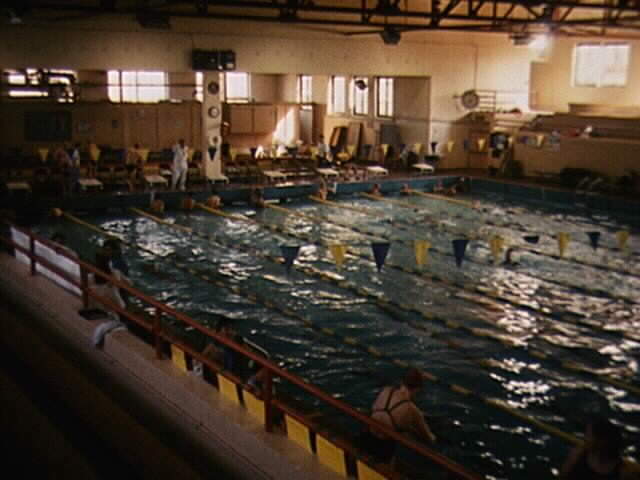 Thanks to Wayne McCauley for the photos.


Directions to Saari Swim Stadium are available.
---
---
Send e-mail to
breastroker@earthlink.net