1950 Pictures USS McKean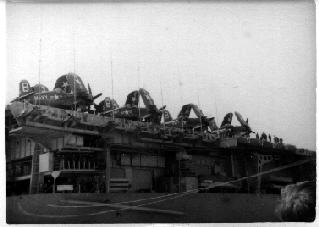 Personnel transfer at sea. Notice the navy corsairs of the flight deck. They are the only Navy propeller driven airplane used in the Korean war left over from world war II.
U.S.S. Frank Knoxs DD742 retreating from close in shore bombardment.The destroyers would take turns running in close to the beach, firing a half dozen 5'-38's and then retreat back to station out of reach of the enemy guns.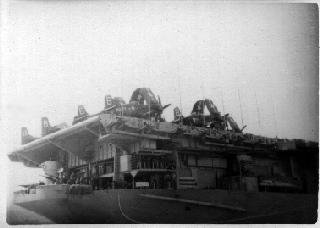 Another shot of the fantail of the U.S.S. Princeton C.V.37 an essex class carrier.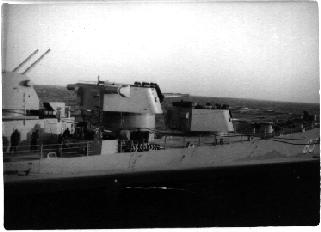 Another shot of the Cruiser Manchester during fueling off the coast of Manchuria. This was our last duty assignment before our return to the states. We were at sea 46 days and we went alongside the manchester for food and fuel. I remember they threw apples down to us and watch us scramble for them. They would laugh and have a good time with that.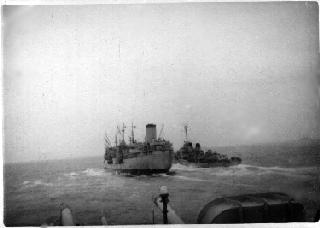 Fueling at sea from the U.S.S. Ashtabula. the tanker would come out every third wednsday with fuel and mail, we were always glad to see her. I think that is the US.S. Hollister on her starboard side fueling.
---
Photo courtesy: John D. Price