1950 Pictures USS McKean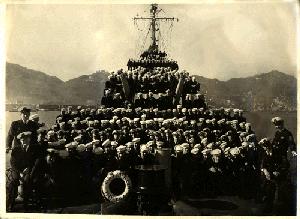 The entire ship's company in port somewhere in Japan. The officer in the second row centered directly behind the life ring is Commander Weatherwax, Commanding Officer. Taken sometime during R & R .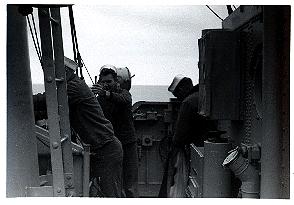 The signal gang busy hoisting flags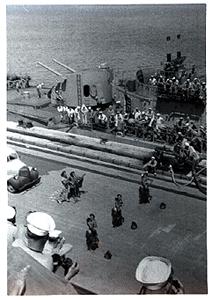 This was taken soon after we tied up at Pearl on our return from Korea. The hula girls were waiting to greet us.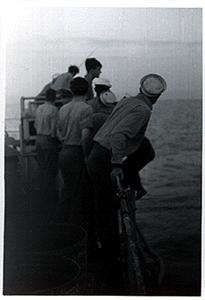 Catching a 7ft. shark while operating off San Clemente Island in late 1951.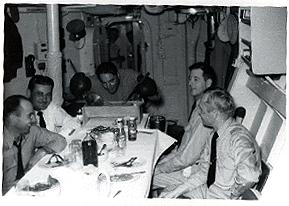 officers mess= A new C.P.O. being iniated. Eating from a pig trough with boxing gloves on and large utensils.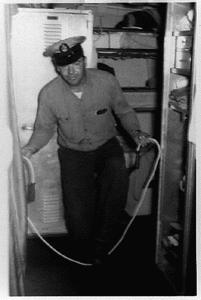 New chief doing more initiation in C.P.O. quarters..
---
Photo courtesy: John D. Price