U.S.S. McKean in Korea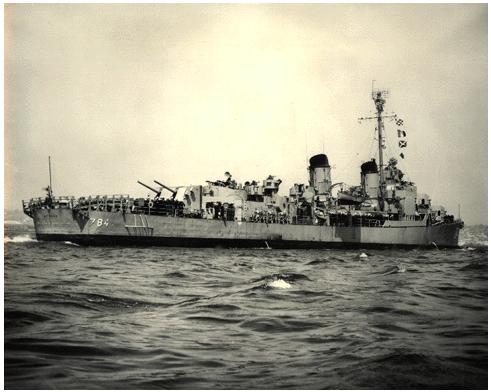 Following the outbreak of Communist aggression against the Republic of South Korea in June 1950, USS McKEAN joined the mighty 7th Fleet in August to suppress the overt threat to world peace. Her CO was Commander Weatherwax. She was assigned to Task Force 77 initially. She participated in the brilliant Inchon invasion which spearheaded the ground offensive operations against the North Korean Communists.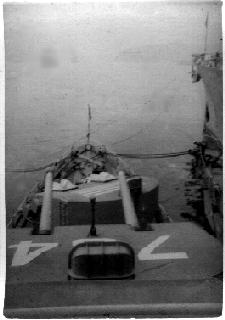 Later, while steaming indepentently off the Chinnampo River, she discovered the first minefield reported during the police action in Korea. From October 1950 to January 1951, she joined patrolling destroyers in the Straits of Taiwan; thence, after rejoining TF 77 briefly, she began shore bombardment and blockade operations with Task Force 95 at Wonsan, Songjin, and Chinjou. She completed her deployment in the Far East in the spring of 1951 and turned to Long Beach in April. McKEAN received three battle stars for Korean service.
For more than a year McKEAN operated out of Long Beach while training men of the modern Navy. She entered Long Beach Naval Shipyard 20 June 1952; was reclassified DDR-784 on 18 July 1952; and during the next 7 months underwent conversion to a radar picket destroyer. Following shakedown, she joined Destroyer Division 131 and prepared for "keeping-the-peace" duty wherever she might be needed.
McKEAN returned to the Far East in June 1953 and carried out patrols and readiness exercises from Japan to the coast of Asia. Assigned to Destroyer Division 131, with which she joined Task Force 77 off Korea. While on this patrol she earned commendatory mention in the reports of the Task Force Commander for her excellent performance of duty.